Choose your Island Style fun
Gulf Waters Beachfront RV Resort works with us to provide special rates for their guests.

Rates shown are available March 3 – October 31, 2017. (Includes delivery and pickup for rentals of 24 hours or more.)
Call Scott at (361) 749-2066 for multiple-day and long-term Winter Texan rental rates.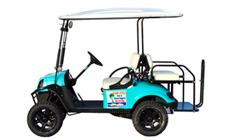 4 Passenger
$149 per day
3 days or more - $135 per day
6 Passenger
$165 per day
3 days or more - $149 per day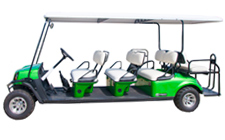 8 Passenger
$249 per day
3 days or more - $199 per day